One man's journey to a new life echoes to the next generation
"Jeanette Kong is an important, generational voice imparting the North American immigrant experience, with an intimate, lyrical body of work that tackles the largest of issues including identity and belonging —  at times with a disarmingly personal lens. A Brief Record of My Father's Time at Sea is perhaps her most formative examination yet. While deconstructing her father's journey from China to Jamaica to Toronto, it also morphs into an anthropological dig into the roots of a unique global diaspora and culture. She is mightily helped along the way by a father who has a poet's soul — making the images soar, and the journey as much about the heart as the mind." — Tony Wong, Television Critic, Toronto Star
Learn More
Recent News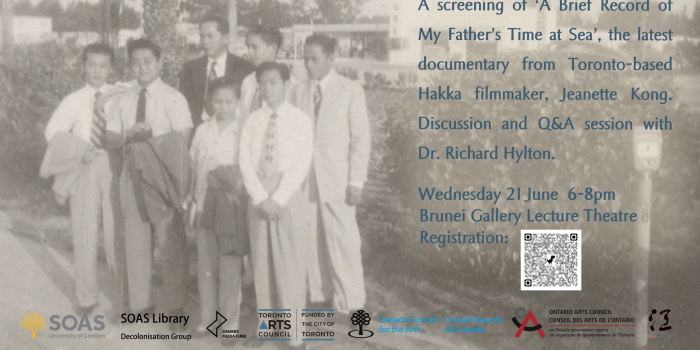 London, UK Screening Announcement!
Read Article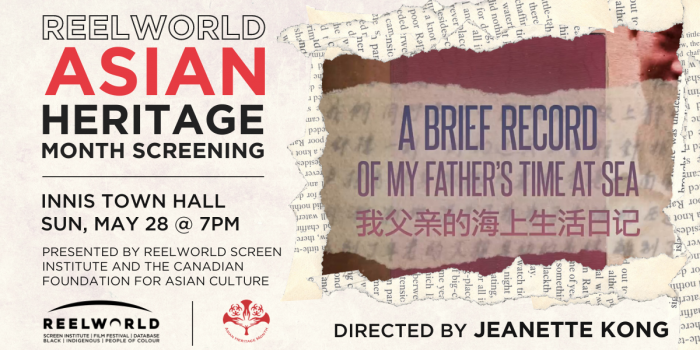 Asian Heritage Month Screening!
Read Article
"As a Chinese-Jamaican Canadian, I truly enjoyed this beautiful narrative. This film has the universal appeal of the common immigrant experience while giving voice to our experience as Hakka descendants."
Norman Lue Tam, Toronto Hakka community member
"Jeanette is a wonderful storyteller. I loved this film from beginning to end. The various strands give depth and context and resonance to the story."
Olive Senior, Poet Laureate of Jamaica
"Wow! Truly authentic storytelling. A rich and heartfelt story told with emotion, compassion and understanding. "
Thomas Jenkins, Screenwriter
"Keith Kong's story was so interesting and full of details that I could relate to — it had me spellbound! The old photos along with the archival sceneries were nostalgic. Thanks for this lovely ❤ production (worthy of an Oscar)."
Yvonne Chin, Chinese-Jamaican community member
"Truly inspiring. It made me reflect on my own roots and ties to China, to the Hakka people, to Mauritius and to Canada. It made me think of the sacrifices my grandparents made and the family they left behind."
Aurelie L, Mauritian Hakka community member
"My wife and I just finished watching 'A Brief Record of My Father's Time at Sea'. What a fascinating and epic story. I thought it was really well done. It connected a lot of dots in my understanding of Chinese-Jamaicans. Nice work."
Klive Walker, historian, cultural critic and writer
"Beautiful job...very moving...makes us realize how truly lucky we are to live here (in Canada)."
Lynn Pickering, Producer and Host
"Bridges a gap for many of us born in Jamaica and haven't been to China. Have been working on a personal project to leave some 'footprints' for the grandchildren and think this is ideal."
James Chen, Jamaican-Canadian community member